Announcement
Posted by
Davon Veal
on May 04 2019 at 05:00PM PDT
More editing options
2018 Game Schedules are now available. Please click on the link below to access the schedule:
Please Click Here to Access the 2018 Ewing Jr. Blue Devils Youth Football Game Schedule!
---
Welcome to Ewing Jr. Blue Devils Youth Football
We are looking forward to seeing many familiar faces return, and to welcoming many new families to our program, for the upcoming season. We have a dedicated Board, group of Coaches and Volunteers that support EJBDYF football and are focused on ensuring that your child's experience exceeds your expectations. Our goal is to be viewed as the benchmark program for youth football in Central Jersey. We will measure our achievement against this goal based upon the development of our participants over the course of a season, and the degree to which children, parents and coaches believe their season has been a rewarding experience and want to return the following year.
EJBDYF will do everything in our power to ensure all athletes are provided with a positive experience, in which every athlete:
Is coached using the principles of positive coaching
Has fun playing the game.
Feels like an important part of the team regardless of performance.
Learn "life lessons" that have value beyond the playing field.
Learn the skills, tactics and strategies of the game and improves as a player.
EJBDYF is proud a member of the South Jersey Independent Youth Football League (S.J.I.Y.F.A.)
Changes to Ages and Weights Age/Weight Brackets
5 & 6 Year Olds – Maximum Weight 70 Lbs at Weigh-Ins
7 & 8 Year Olds – Maximum Weight 85 Lbs at Weigh-Ins
9 & 10 Year Olds – 95.9 Lbs and Under- Play any position 96 Lbs and Over- Play Tackle to Tackle Only (no 9 or 10 yr old will have to move up to play with older players)
11 & 12 Year Olds –110.9 Lbs and under- Play any position 111 Lbs and Over- Play Tackle to Tackle Only (no 11 or 12 yr old will have to move up and play with older players)
13 & 14 Year Olds –Jr. High rules- No Weight Limits. (any player can play any position at this age)
General League Weigh-in Rules
Age Cut-Off –October 1st – the player's age on October 1st determines league age Only one (1) Weigh-In at the beginning of the season. Will be given a second chance to make weight the following week. 9th graders are not permitted to play.
Registration
$175 after July 1, 2017
You don`t want to miss out on our Early Registration.
Ewing Jr. Blue Devils Youth Football early registration begins April 1st and will end on June 30th. Each player can receive up $75 off normal registration costs, with NO HIDDEN FEES. Fundraising is Mandatory!
Registration will be online only!
Early registration must be paid in full.
No refunds.
Registration is $100 though June 30th.
Football practice is held at our Moody Park Sports Complex. EJBDYF is a volunteer-supported program.
Anyone interested in assisting and/or have any questions should contact us via email: Ewingjrbluedevils@gmail.com
---
Download Team App for free to your mobile device! Keep up to date on schedules, practices, and events all season!

---
Like us on Facebook!
Ewing Junior Blue Devil Football
---
Congratulations to the 2016 SJYIF Champions
11-12 year old - 110 LBS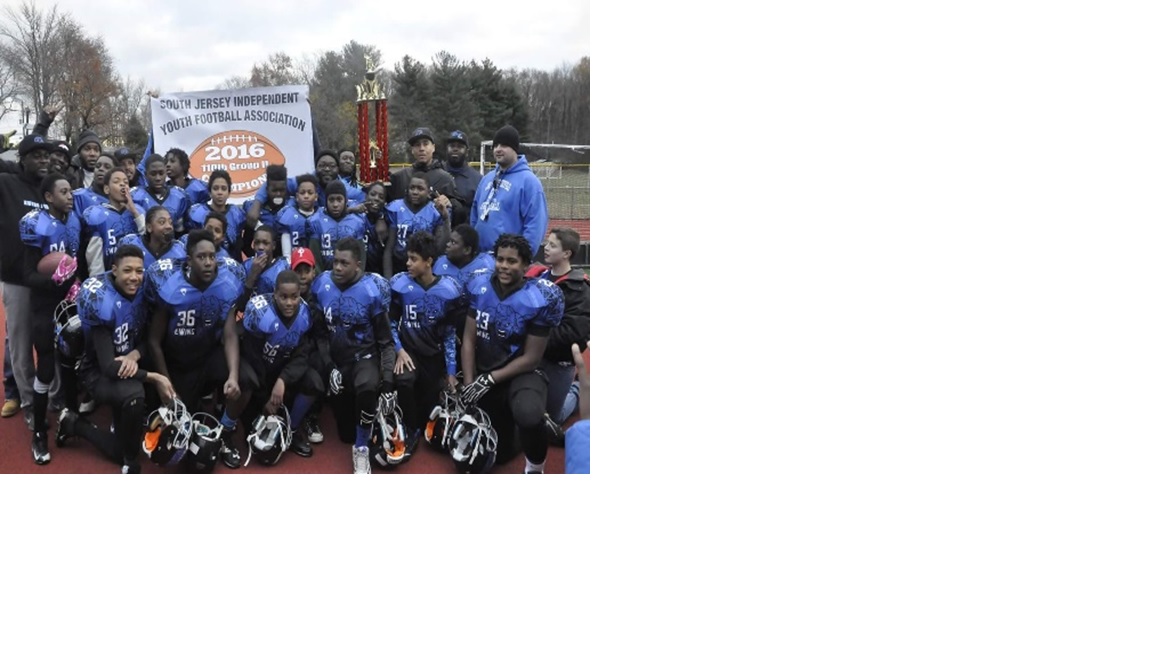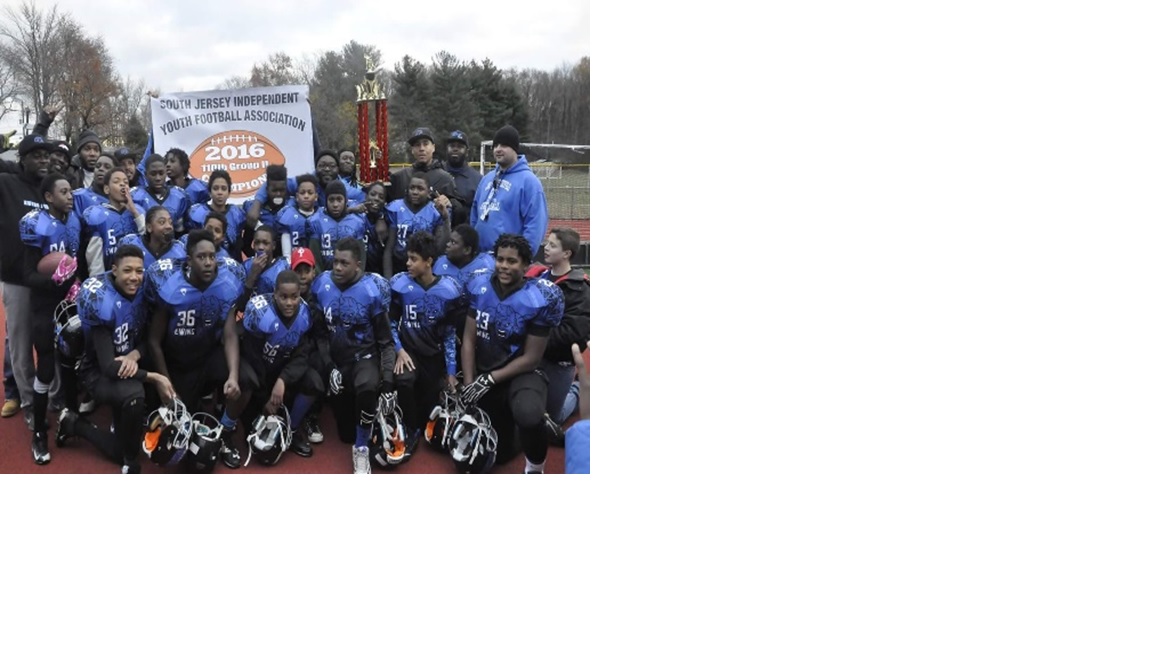 Comments
There are no comments for this announcement.